If you are a new parent, designing a nursery can be so much fun. Not only are you creating a delightful oasis that will encourage your little one to grow and learn but you are also providing them with a comfortable place. This place will be ideal to nurture a sense of safety and warmth. Whether you want to buy a modern bookshelf in Australia for your kid's nursery or you want to buy a crib for your baby.
In this article, we will focus on some of the factors you need to know before you choose a crib for your baby is going to be one of the most important decisions. You need to decide this before your baby is born. As a crib is so significant in your baby's life, there is going to be a lot of confusion about what will be the best cot for your baby? If you are purchasing a crib for the first time then it should contain a firm mattress that fits snugly and is covered by a fitted sheet. To ensure the safety of your baby, all the items besides safe baby bedding should be left outside the crib.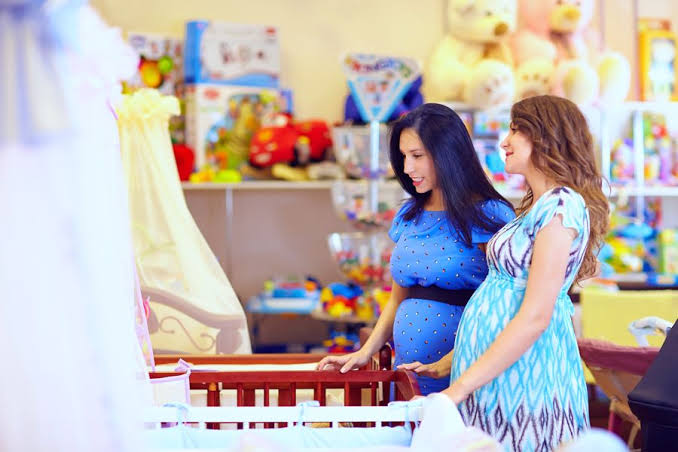 Baby mobile should also be out of baby's reach as they are notorious for reaching and grabbing anything that they find interesting. However, a baby mobile might be a source of entertainment but can be dangerous as well if it's placed within a baby's reach. While ensuring crib safety, mobile should be removed or placed somewhere far away from the crib in your baby is big enough to grab it. If you are thinking to save some bucks by buying a used or old crib then that won't work as they will not meet today's safety standards. Cribs that are more than a few years old might not meet today's rigorous safety standards. It should be your priority, if you are planning to purchase a used crib or if someone has offered to give you their old crib.
However, most babies love to chew or suck on anything that's nearby to them and the slats of the crib are no exception. In order to prevent your baby from inadvertently chewing the paint, avoid hand painting the crib. You should also beware of requirements from CPSC regarding the limits for lead in paint on children's items as well as household paint.
Crib Safety Tips
According to a survey, an average of 26 children suffer a crib-related injury every day in the US alone. So, here are the steps to keep your baby safe and sound.
Get a Crib with Fixed Sides
If you are considering buying second-hand cribs then make sure it meets all the safety standards for CPSC as there were 32 deaths in the past decade because of falling from the sides. That is the reason why you should get a crib with fixed sides.
Make Sure the Mattress Fits Well
An easy way to check if your crib mattress is perfect for you is by putting two fingers between the mattress. It fits well, you need a bigger mattress. You can also opt for safe, breathable mattresses that are available at many affordable costs in the market.
Leaving Out the Fluffy Stuff
You might think to put some fluffy toys around your baby's bed but believe it or not, your baby is safest with nothing but a mattress and a tight-fitting sheet in the crib. That means that no bumpers, pillows, blankets or stuffed toys.
If you wish to buy furniture for your baby's nursery or baby cots make sure to visit https://www.designkids.com.au/ and check out their collection of baby furniture.