While one can be easily confused between sheds and carports since there are not many, and it is essential to understand their primary functionalities, advantages, and disadvantages to know which you need to choose for your specific requirements. In some countries, people typically go for carports due to issues like space constraints, higher cost, and frequent snowfall. The primary objective of having a carport is protecting vehicles, and you can use a carport for your personal car or a commercial truck. So, the question arises, how sheds and carports are different from each other and what unique benefits they offer to you. In this article, we will know everything about them along with their distinct pros and cons as well.
Sheds: A Brief Description and Types
Structures built outside the home with four walls and a roof are typically known as sheds. They can be created to serve various purposes and you can easily customise such sheds according to your requirements. Size-wise, sheds can be small, medium or large depending on their specific usages.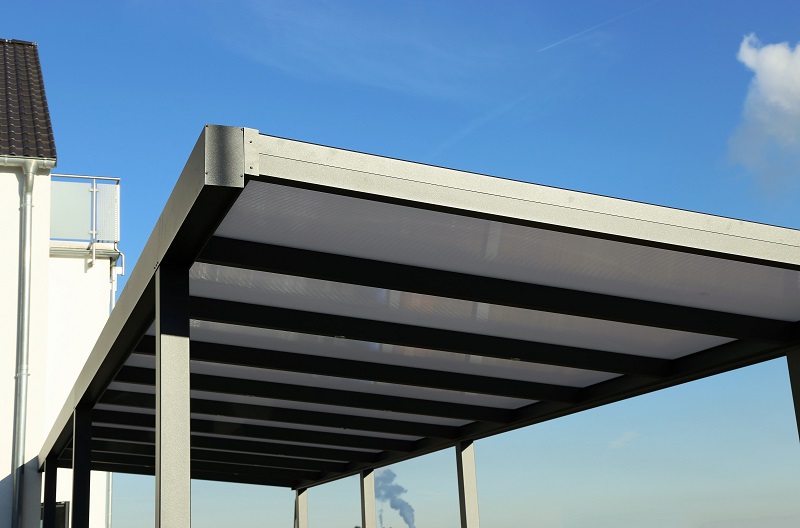 Residential Sheds: These sheds are primarily built to stash tools, machinery, and things related to gardening or agriculture. One can use them to store their grains and other machineries and protect them from potentially harmful chemicals like pesticides.
Large Shed: Larger sheds can also be used domestically to store farming and other equipment safely and as a workplace at the same time for various DIY projects, thanks to their enormous available space. Sometimes this type of shades is used as a greenhouse. If you want to use the space for storage as well as to park your car then you can choose some sheds and carports for your property. You can use a carport as a shed and you do not need to install them separately. But, if you want to maximize your storage space then you must install a separate shed.
Commercial Sheds:Shopping malls, warehouses, restaurants, logistic hubs, military bases, railways and other commercial entities use massive sheds for storage, to park vehicles or other purposes. They usually erect such shades with robust structural design and employ adequate security features to protect them from weather elements.

Carports: They can Come in Various Types, too
Let's now discuss carports and they can be made of a wide range of materials. Although the concept of a carport is not new, still people sometimes can't determine whether it will serve their purpose well or not and scratch their heads when it comes to choosing one between sheds and carports.
Modern carports make use of various metals, and aluminium and steel are the two most common choices when it comes to building one.
Steel Carports: Generally, the higher the gauge of the steel you buy, the stronger your carport will be. Make sure to buy the galvanised sheets of steel with a corrosion-resistant paint coating for your carports.
Carports Made of Alumawoods:On the contrary, if you want something fancy you can brag about, go for Alumawood, which looks like timber, but actually is aluminium, and come in a vast range of colours. However, they are not very durable.
Aluminium: Finally, carports made of pure aluminium are favourite of many since they are incredibly lightweight, yet comes with a long-lasting durability guarantee, which is comparable to steel. You can further paint them in different colours as per your preference.

It's crucial to consider your specific requirements before you decide between sheds and carports. If budget and space are factors to you, and keeping your vehicle protected is the only intention, go for a steel carport.