An electrician is an important person in today's world. Offices are a high-density place that involves many people and machines, interacting with each other and performing their daily tasks. The constant interaction with electrical appliances such as copiers, coffee machines, light switches and conditioning systems sometimes leads to fatal errors that could cause the power supply to break down or worse lead to a disaster that could endanger human lives.
While one may use the best quality equipment, one never knows when and how a disaster may strike your office or lead to the key equipment in your office not working for electricity issues. In such scenarios, the service professional who could easily help you out is an electrician. A well-trained and experienced professional can easily and quickly identify the faults with the electrical system and help you get started again.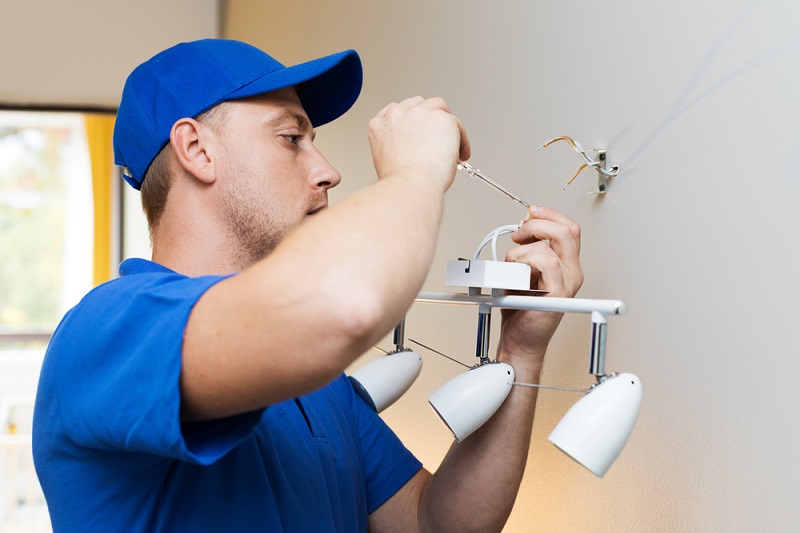 The services of an electrician while seeming to be simple, is actually a highly technical and qualified service, with them needing to be aware of the all the rules and regulations regarding commercial properties and how to ensure the safety of the premises and people when working on any electrical job.
A good electrician can also help your office out in the following ways.
1. Conducting a safety inspection
It is better to be safe than sorry, and this phrase aptly applies to the electrical system within your office. One never knows which wires have been damaged or have worn down due to constant use and could lead to the next big disaster in your office.
An electrician can conduct a safety audit of your office and inspect all the wiring, sockets and switches to ensure that they are all in perfect working order. Minor repairs and changes can also be done by him to increase the longevity of your electrical system and ensure it performs flawlessly, with no safety hazards.
This safety audit if conducted periodically will ensure that you provide a safe and secure environment to your staff and visitors and prevent a potential crisis.
2. Create an energy-efficient environment
Faulty wiring, wrongly placed lights and inadequate allocation of the electricity resources can often lead to higher electrical bills, which can affect your office budget in the long run. A well-qualified electrician can help you install an energy efficient electrical system, while still ensuring maximum light and productivity within your office.
The electrician can offer suggestions for best installation or lighting options for the new office, ensuring less downtime, and help you with the installation of energy efficient appliances, which provide considerable energy savings. A well planned electrical system layout goes a long way in lowering your overall electricity bills and ensures that there are enough points provided for any appliance requirements that occur in the future.
3. Conduct inspection of prospective properties you may consider buying
Many councils require due diligence of any new properties you are considering buying or taking on lease, with a thorough assessment made of the existing electrical systems. This helps you identify any weaknesses in the existing electrical systems and consider the costs of rectifying them as a part of your overall property acquisition costs. This makes choosing a quality electrician so important. The assessment can also help you negotiate a better price with the seller or leaser.
Conclusion
The role of an electrician in an organisation is irreplaceable and of utmost importance. Not only can they help you keep your premises and employees safe, but also play an important role in the overall energy efficiency of your office. They ensure that all the appliances and systems are well-maintained and running as per expectation.