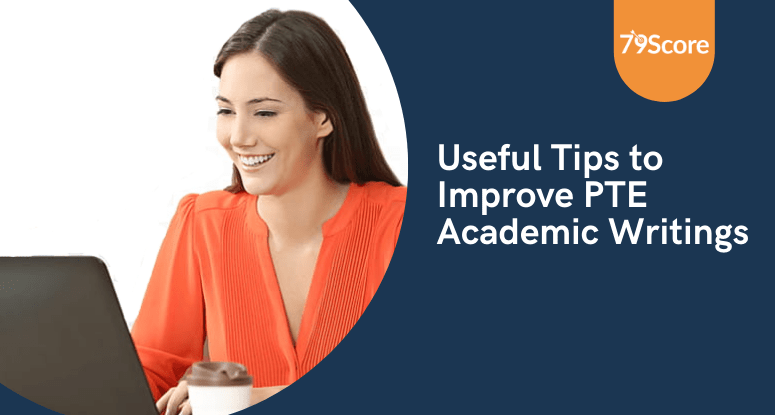 Your dream to study in an institute of global repute can turn into reality if you score big in the PTE Academic Exam. PTE is an English language proficiency exam that measures the speaking, writing, listening and reading competencies of a non-native speaker. Conducted by Pearson, this exam holds the utmost importance at the global level.
The exam has three sections:
Speaking & Writing
Reading
Listening
Though each section has its own challenges, PTE academic writing section gives a tough time to the students as one has to write an essay and summarize written text. It is very common that candidates fail to upkeep the standard English and forget some basic grammar rules while writing the answers. That is what leads to a low score.

Don't worry. We have got your back with our experts' tips to improve the PTE academic writing score and come up with flying colors in the exam.
Tips for Summaries the text section
Listen to the summary carefully

You will be able to write the summary correctly only if you will listen to it carefully. As candidates get only 10 minutes to listen and write the summary, they usually get panic and start writing before listening properly. This is how they make major goof up. Your score in this section will be calculated on the basis of how accurately the summary has been written. There is no scope of beating around the bush in this section. So, make sure you listen and then write.

Keep a count of words

Your summary should be within the allotted word limit. For the summary, the maximum word limit is 75 words. So, make sure you stick to it.

Write in a mix of a complex and compound sentence

As your summary should be written in a full sentence, make sure you learn to write in a combination of complex and compound sentences in PTE academic writing.
Tips for the essay writing section in PTE academic writing
Word count is important

Do you think that writing a long essay will fetch you high grades? Then sorry to say you are completely wrong in this. Each essay should be of 200 and 300 words limits and you need to stick to it for PTE academic writing.

Grammar is the King

No matter how strong your view is about the topic, if the grammar is not correct is holds no value. So, make sure you pay attention to the grammar, take care of punctuation, keep your written text free from syntax errors and write incorrect tense forms. Additionally, keep the structure of your text simple and straight.

Practice test paper is your best ally

As grammar is a key scoring factor here, it is very important that you do a lot of practice. PTE academic practice test helps you to learn in the real-time exam environment. You will learn to do time management that improves your actual performance.

Keep the vocabulary simple

There is no point in using words that seems so irrelevant or heavy weightage in a one-line sentence. It is very important that your vocabulary is appropriate and easy to understand during the whole PTE academic writing section.
General tips
Read your every answer once before the final submission.
Practice makes a man perfect. So, keep practicing

Good Luck!