Traveling is not something we get bored of; it is something that keeps us lively.
Trips are for making memories. From planning a trip to its final execution, every moment is worth embracing. But, have we ever thought that among all the fun things we plan for the trip, the foremost thing to take into consideration is how you are going to reach the destination safely and on time?
Dates are planned in no time; the destination is decided. But, deciding the fleet will probably eat a lot of time and create a lot of chaos. And why not? Fleet is strong enough to make or break the traveling time of any traveler.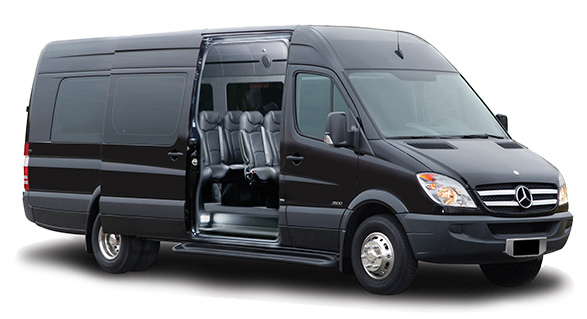 To minimize our time and chaos of choosing the most suitable fleet, one of the best and most preferred solutions is giving a call to professional fleet hiring companies. One such company that excels in providing top-notch fleet hiring service in Melbourne is ABC Tours. Opened their doors in 2015 with a strong commitment to making every traveler's journey reminiscing for years.
Being a passionate lover of traveling, ABC Tours moves heaven and earth to provide quality fleet hiring service in a pocket-friendly budget. Whether you need a fleet for a family holiday, a trip with friends, an excursion with colleagues, a school excursion, or private airport transfers in Melbourne, ABC Tours can be at all our transit needs.
How ABC Tours can be our trusted travel pal?
When it comes to choosing a fleet hiring company, it is difficult to trust the one that will completely fit in our box of satisfaction.
Here are a few reasons as to why ABC Tours can be our trusted fleet pal.
Up-to-date fleet
All the fleets that the ABC Tours provide travelers are purchase from the well-known firm, which will ensure them the utmost comfort and security. The fleets are well-maintained, clean, and regularly services. It comes with all the basic features like a CD player, AC, public announcement system. It also offers various other operational features like TV/video, toilets, reclining seats, etc. The seats of the fleet are comfortable enough for a traveler to relax luxuriously.
Trained chauffeur
The drives of ABC Tours are a state-of-art artist who will maintain all the security protocols. They will carry a heavy vehicle license as well as driver's certificates and Working With Children cards. The drivers have extensive experience, which adds the highest skills and professionalism in their service. They will drive with the utmost attention. The chauffeur team of ABC Tours is dedicated to our safety and comfort to make our trip worth remembering.
Wide fleet options
With an understanding that every group and traveler have a different requirement for a fleet. ABC Tours offers several fleet options to choose from. Whether we are looking for minibus hire in Melbourne or a private Honda CRV, ABC Tours has all.
Here are a few fleets that they possess:
15-seater Mercedes Benz
12-seater Renault
21-seater Toyota Coaster
7-seater Honda CRV
25-seater FUSO: Rosa
28-seater YU Tong
43-seater SCANIA
53-seater SCANIA
Safety
An aspect we all are concerned about before hiring any fleet service company. ABC tours took birth with a commitment to make our journey enjoyable and memorable. They continually endeavor their efforts in maintaining their fleet, keeping the skill set of drivers to the highest level, and strictly adhere to all the security protocols.
In a nutshell, with ABC Tours we can flee away from all the worries of how to reach a destination, which fleet to choose, will be the fleet meet our expectations under our bank, will the drivers drive carefully, and whatnot.
Say Goodbye to all the worries of tours engaged with the fleet hiring in Melbourne and seize every moment of the trip.